Source: EU Agricultural Outlook 2021-2031
25 January, 2022
Increase in EU poultry production and consumption to slow down
The increase in EU poultry consumption could slow down, from the 2% rise per year in 2011-2021 to a 0.5% rise in2021-2031. In other words, the apparent consumption per capita could increase from 23.5 kg in 2021 to 24.8 kg in 2031. That should be driven by continued changes in consumer preferences, stemming from a healthier image of poultry compared to other meats (especially pigmeat), the greater convenience to prepare it and the absence of religious constraints regarding its consumption. Adapting swiftly to the changes in demand, EU poultry produ ction is expected to continue increasing during the outlook period by 0.4% per year, albeit slowing down compared to the past decade (2.6%).
Read More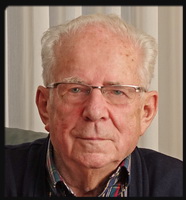 2 January, 2022
Dr. Egon Vielitz was born on October 1st, 1932 on a farm in Seebeck, a small village in the Brandenburg province, Germany, to a farmer family.
Upon high school completion (1951), young Egon has commenced a 3-year internship program, a then prerequisite for higher agricultural studies. On February 28th 1953, the Vielitz family fled across the lines to West Berlin, (then) West Germany, where Egon began his studies of Veterinary Medicine at the Free University of Berlin. In the summer of 1955, Egon moved to the Tierärztliche Hochschule (the University of Veterinary Medicine) in Hannover, where he graduated (1959) with a thesis in pharmacology.
Shortly after, Dr. Vielitz embarked his lifelong career in poultry, by joining Lohmann GmbH (Cuxhaven, Germany), where he was appointed director of the Veterinary Laboratory (1962). During his long career with Lohmann, Dr Vielitz was involved in the development of a myriad of novel poultry vaccines (e.g., Salmonella live vaccines, with Prof. Linde
Read More