Successful long‑term control of poultry red mite infestations in floor‑kept laying hens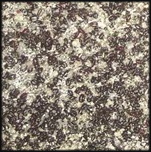 Parasitology Research | 29 Aug 2023
31 August, 2023
Poultry red mite (PRM) infestations caused by Dermanyssus gallinae pose a significant challenge in the global laying hen farming industry. PRM can harm laying hens by serving as vectors for various pathogens (e.g. Salmonella). PRM infestations also pose a zoonotic risk, as humans can be affected as off-target hosts, resulting in local skin irritations and even causing avian mite dermatitis.
A recent case study published in Parasitology Research has detailed an effective strategy to manage PRM infestations within a laying hen facility. This approach involved a comprehensive approach incorporating sanitation and disinfection procedures, as well as the proactive use of a synthetic silica-based acaricide and regular mite monitoring.
The population of PRM within the experimental laying hen house underwent a remarkable reduction of 99.8% through the administration of fluralaner treatment. Subsequently, the laying hens were removed, and an extensive cleaning regimen ensued, combining dry-cleaning, wet-cleaning, and thorough disinfection.
Following the drying phase, a preventive application of synthetic amorphous silica was implemented before introducing pullets to the hen house for two separate housing periods lasting 58 and 52 weeks. Notably, no instances of PRM infestations were identified during these durations.
These findings strongly indicate that a coordinated implementation of suitable chemical and bio-physical preventive measures, as part of an integrated pest management approach, holds the potential for effectively curbing PRM over the long term.