Endangered US Condors' Vaccination Plans
16 May, 2023
The Animal and Plant Health Inspection Service (APHIS) of the US Department of Agriculture (USDA) has granted emergency authorization for the use of a highly pathogenic avian influenza vaccine to safeguard endangered California condors. The initial outbreak among condors was first reported by the National Parks Service in early April.
As of May 12, the US Fish and Wildlife Service (USFWS) confirmed a total of 21 condor deaths, including 8 breeding pairs. The USDA was contacted by the USFWS in late March following the confirmation of the first H5N1-related condor death. Officials from the USDA stated that the vaccine, a killed inactivated product licensed by APHIS' Center for Veterinary Biologics in 2016, will be administered to condors after conducting a pilot safety study on vultures, a closely related species, this month. Since the vaccine has not been previously tested on condors, scientists will assess its safety in vultures before proceeding with immunization.
APHIS explained that the emergency use of the vaccine in condors was authorized due to their critically endangered status, close monitoring, and small population size. The agency also clarified that the vaccination of condors is not anticipated to have any impact on the poultry trade.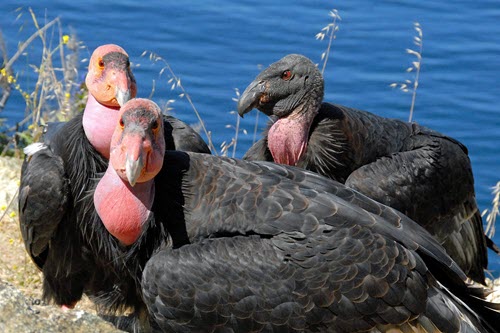 Photo by Scott Lee; License: CC0 Public Domain