Sweden: Salmonella Enteritidis outbreak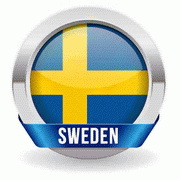 19 January, 2023
Since the beginning of December 2022, 22 cases of illness infected with the same strain of Salmonella Enteritidis have been reported to the Public Health Authority of Sweden. The infection is suspected to originate from eggs that have now been recalled.
At the end of December 2022, Salmonella Enteritidis was identified at a major Swedish egg producer, which has led to several recalls of fresh eggs.
An outbreak of Salmonella Enteritidis involving 22 people from eleven different regions has now been identified and is being investigated. Since several of the sick have eaten dishes containing raw eggs from the now-recalled batches, there are strong reasons to suspect a connection to the earlier Salmonella finding at the egg producer. The disease cases are aged 7-90 years (median=40 years), twelve of the cases are women and the illnesses occurred between December 7, 2022, and January 6, 2023.
During the past ten days, a larger number of people with salmonella infection than usual have been reported. The Salmonella isolates from these disease cases have not yet been typed to determine the specific strain, but since several have stated consumption of products with raw eggs from suspected contaminated batches, there is a risk that the number of people identified as infected in the outbreak will increase.
The outbreak is being investigated in collaboration between the Swedish Agency for Agriculture, the Swedish Food Agency, SVA, the Public Health Agency, regional infection control, and other regional and local authorities.