Australia: Foodborne diseases- 2017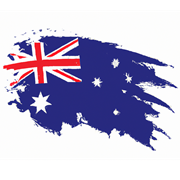 3 December, 2022
In 2017, 47,652 notifications of enteric diseases potentially related to food were received by state and territory health departments in Australia. Consistent with previous years, the majority of all notified infections were either campylobacteriosis (n = 28,432; 60%; 133.9 cases per 100,000 population) or salmonellosis (n = 16,416; 34%). The highest rates of Campylobacter infection occurred in children aged 0–4 years.
A total of 206 gastrointestinal outbreaks, including 179 foodborne outbreaks, were reported in 2017. The remaining 27 outbreaks were due to environmental or probable environmental transmission (22 outbreaks), animal-to person or probable animal-to-person transmission (three outbreaks), and waterborne or probable waterborne transmission (two outbreaks).
Foodborne outbreaks affected 2,130 people resulting in at least 290 hospital admissions and five deaths. Eggs continue to be a sourceof Salmonella Typhimurium infection across the country, with 49 egg-related outbreaks (27%) affecting at least 746 people (of which 163 were admitted to hospital) reported across six jurisdictions in 2017.

Related Links

The report