Outbreak of Salmonella Enteritidis at a correctional facility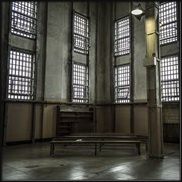 MMWR July 15, 2022
19 July, 2022
On January 14, 2022, the Lincoln-Lancaster County (Nebraska) Health Department (LLCHD) notified the Nebraska Department of Health and Human Services (NDHHS) of two cases of laboratory-confirmed Salmonella in inmates at a correctional facility. LLCHD initiated an investigation in collaboration with NDHHS to identify the source of the outbreak and develop recommendations. The investigation linked consumption of mechanically separated chicken to illness. Mechanically separated chicken, which is produced at chicken processing facilities by separating edible chicken from bone and cartilage under pressure, is frequently purchased for use in institutions, such as prisons, jails, and correctional facilities because of its affordability.
Staff members at the facility reported approximately 100 inmates experienced gastrointestinal symptoms during a period of a few days; no staff member reported illness. A confirmed case was defined as isolation of Salmonella serotype Enteritidis highly related to the outbreak strain (within three alleles) by core genome multilocus sequence typing in a clinical specimen.
A total of 15 cases of S. Enteritidis infection were identified, including five confirmed and 10 probable cases. The median patient age was 39 years (range = 24–62 years); 93% were male and two patients were hospitalized. All 15 cases occurred in food workers, all of whom reported eating chili that had been prepared from the raw mechanically separated chicken product.
S. Enteritidis that genetically matched the outbreak strain was isolated from the raw mechanically separated chicken sample.
This outbreak of S. Enteritidis was associated with mechanically separated chicken and substandard cooking processes.