Campylobacter surveillance in France over the past 20 years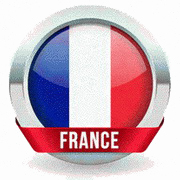 16 July, 2022
Campylobacter surveillance in France is carried at the different steps of the food chain, from farms to consumers. It involves many actors including Santé publique France, the National Reference Center for Campylobacter and Helicobacter, the General Directorate for Food (DGAL), the General Directorate for Concurrence, Consumption and Fraud Control (DGCCRF), the National Reference Laboratory for Campylobacter and medical and veterinary labs.
In 2020, the National Reference Center for Campylobacter reported 7,920 isolates as Campylobacter. A total of 63 outbreaks due to Campylobacter were declared with 244 patients in 2020. This was similar to 2019.
Consumption of poultry was the suspected source in 35 outbreaks. While poultry present an important risk, not all infections can be linked to such products.
In 2018, the European Commission introduced a Process Hygiene Criteria for Campylobacter on broilers requiring intervention if 1,000 Colony Forming Units per gram (CFU/g) for neck skin samples after chilling of carcasses in the processing plant is exceeded. It initially allowed 20 samples to exceed 1,000 CFU/g. This was reduced to 15 of 50 samples in 2020 and will drop to 10 in 2025.
Of the 131 French broiler slaughterhouses that transmitted results for 2020, a Campylobacter count greater than 1,000 cfu/g was reported for 28.4 percent of the 15,481 analyzes carried out.

Related Links

The report