France to cull millions more poultry as HPAI hits west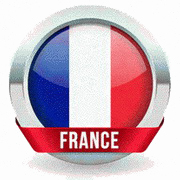 12 March, 2022
France is to slaughter several million poultry birds in the second mass cull of flocks this winter as the country tries to contain outbreaks of avian influenza.
After a wave of cases in the southwest led to the culling of around 4 million birds, the disease has spread rapidly since last month in the Pays de la Loire region, another major poultry zone further up France's west coast. The authorities had slaughtered 1.2 million birds so far in the region and expect to cull another 3 million. By wiping out the populations where the virus is spreading, officials hope to shorten the outbreak and prevent it from reaching other poultry-raising regions.
The highly contagious H5N1 strain has been spreading quickly in Europe in recent months, prompting massive culls in several countries.