FSIS: Raw ground turkey products linked to Salmonella Illness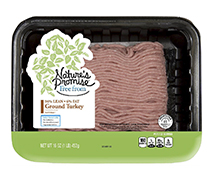 11 April, 2021
FSIS and its public health partners, including the Centers for Disease Control and Prevention (CDC), public health and regulatory officials are investigating a multistate outbreak of 28 Salmonella Hadar illnesses in 12 states with onset dates ranging from December 28, 2020 through March 4, 2021. The traceback investigation for one case patient identified the patient consumed ground turkey produced by Plainville Brands, LLC. An intact, unopened package of Plainville Brands' ground turkey collected from this case-patient's home tested positive for Salmonella Hadar and was closely related genetically to the sample from the patient.
Evidence collected to date does not link all illnesses to this establishment. Based on the continuing investigation, additional product from other establishments may be involved.
A recall was not requested because it is believed that the products are no longer available for consumers to purchase.