EFSA: Foodborne outbreaks in Europe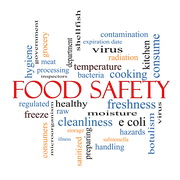 27 February, 2021
During 2019, 27 Member States reported 5,175 food-borne outbreaks involving 49,463 cases of illness, 3,859 hospitalisations and 60 deaths. In addition, 117 outbreaks, 3,760 cases of illness and 158 hospitalisations were communicated by six non-MS.
The health impact of food-borne outbreaks in the EU was important in 2019 since 60 outbreak related deaths were reported; 20 more fatal cases than in 2018 (+50%). A high number of deaths (N = 10) were registered in community settings such as 'residential institution (nursing home or prison or boarding school)'. In addition, nearly 19% of cases involved in strong-evidence outbreaks (2,407 cases) were exposed to contaminated foods in schools or kindergartens. These findings highlighted the need for attention to the high risk of vulnerable populations to food-borne hazards.
The health burden of outbreaks caused by Listeria monocytogenes in the EU was remarkable since this agent was responsible for 349 cases of illness and more than 50% of total outbreak associated deaths (31 deaths; 10 deaths more than in 2018; 29 more than in 2017). Most ofthe deaths were due to the consumption of meat and meat products.
Salmonella remained the most frequently detected agent and caused 926 outbreaks, accounting for almost a fifth of the total. It also caused the most hospitalizations with half of the total and seven deaths. Salmonella was the main cause of outbreaks in Croatia, Czech Republic, Estonia, Greece, Hungary, Latvia, Lithuania, Poland, Romania, Slovenia and Iceland.
Among 606 outbreaks with information on the Salmonella serovar involved, Enteritidis was top with 439 outbreaks followed by Typhimurium with 85, monophasic Typhimurium with 12 and Infantis with 10.