"Size Matters" campaign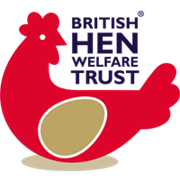 23 August, 2021
"Size Matters" is a new campaign, which is about encouraging consumers to purchase mixed weight eggs, thereby relieving laying hens in the UK from the burden of producing a daily whopper. Over 50% of eggs laid by the UK flock of 36 million hens are large.
When it comes to the size of an egg, bigger is definitely not better – not for the hen. So the British Hen Welfare Trust (BHWT) has decided to lend voice to the important issue of size. The Laid In Britain Scheme, a quality assurance scheme run by the United Kingdom Egg Producers Association (UKEP), is backing the British Hen Welfare Trust (BHWT) "Size Matters" campaign to encourage the public and caterers to purchase mixed weight and medium eggs rather than large and extra-large.
Egg size distribution varied among different genetic lines. Dietary factors such as protein, methionine, and linoleic acid have been shown to influence egg size. Excessive size of eggs will stretch and possibly weaken cloacal muscles. Weakened cloacal muscles will lead to an increase in the amount of time the oviduct is outside the body and can result in prolapse.