World Egg Day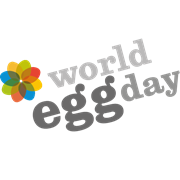 12 August, 2021
This year's World Egg Day will take place on Friday 8 October and will mark the 25th anniversary of the event.
The 2021 celebration will center around the brilliant versatility of the egg and its multitude of benefits to people at every stage of life.
The global event, celebrated on the second Friday of October every year, welcomes everyone to honor the unique contribution eggs make to supporting people around the world.