Atria Oyj : to include the carbon footprint of its poultry products in the packaging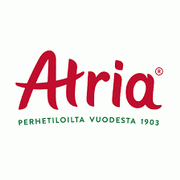 13 June, 2021
Atria Oyj, a leading Finnish meat and food company, has expanded the calculation of the carbon footprint of its poultry products, and a label with the product's carbon footprint will now be added to all poultry packaging. The label shows the climate impact of the product's entire production chain in carbon dioxide equivalents. The carbon footprint has been calculated and noted per product item (kg Co2e2e / product). Poultry products with the carbon footprint label will be in shops around Finland in June.
Atria has set a goal of being a pioneer of sustainability in its industry.
The carbon footprint of Atria's poultry is 2.56 ± 0.18 CO2e per slaughtered kilogram (1.87 CO2e per live weight kilogram).