Defra: Action plan for animal welfare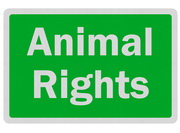 13 May, 2021
Defra has launched a new Animal Welfare Action Plan. The plan, covering farm animals, pets, and wildlife, aims to firmly establish the UK as a global leader in animal welfare. The plan covers more than 40 topics under five themes – sentience and enforcement, international trade and advocacy, farm animals, companion animals and wild animals – and includes a mixture of legislative and non-legislative changes.
Defra is considering a ban on enriched cages in the poultry sector, as part of a plan.
Responding to the plan, the NFU has urged the government to ensure all imports meet the same standards as UK produced foods, if as planned, UK animal welfare laws are strengthened.