Russia may reduce poultry import tax for Brazil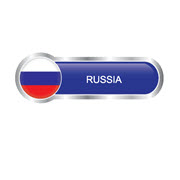 17 March, 2021
The Russian government is discussing a reduction in import taxes on poultry meat from Brazil (which is one of the main suppliers) as a possible stabilization measure if other measures to limit price increases do not help.
Chicken and eggs are the most popular animal protein available to Russians, with domestic demand rising in the past 12 months while Russia's poultry production has been on the decline this year after some producers were hit by avian influenza outbreaks.
Russia's 2021 poultry import quota is set at 364,000 tonnes with zero tax for all countries. Outside the quota, the tax rises to 65%.