Merck AH completes acquisition of Poultry Sense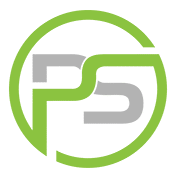 26 February, 2021
Merck Animal Health (MSD AH) announced the completion of its acquisition of PrognostiX Poultry Limited d/b/a Poultry Sense Ltd. from its founding shareholders. Poultry Sense Ltd. is an innovator in health and environmental monitoring solutions for the poultry industry. In March 2019, Merck Animal Health invested in Poultry Sense Ltd., to support their development.
Poultry Sense Ltd., a privately held company located in Exeter, U.K., provides enhanced technology for poultry farmers to continuously track and analyze overall health performance for the life of the flock; it provides users the capability to measure, compare and record key health and environmental indicators captured by battery-powered, wireless sensors in the poultry barn, as well as to identify patterns and trends to predict health and well-being and, ultimately, prevent disease and improve performance.
The sensors allow farmers to monitor and assess vital parameters by measuring weight, water usage, humidity, light, temperature and carbon dioxide. Farmers can therefore gain insight into the housing environment, as well as bird health and performance.
The Poultry Sense Ltd. product portfolio joins Merck Animal Health Intelligence, a newly formed specialized operating unit which takes its name from the company's strategic vision for animal health intelligence and data expertise. Merck Animal Health Intelligence is a complementary business that specializes in identification, traceability, monitoring solutions and services to help improve animal management and health outcomes.