Zero Egg Raises $5 Million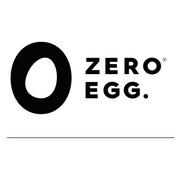 Source: Zero Eggs
12 November, 2020
Following its U.S. launch, Zero Egg, a plant-based egg alternative for foodservice and food manufacturers, announced that it has raised $5 million in Series A funding led by Powerplant Ventures, and joined by existing investors Unovis Asset Management-New Crop Capital and Strauss Group-The Kitchen Hub.
The company will use this funding to grow the brand in the U.S. and support its ambitious new product launches in the coming year. With 100 billion eggs consumed each year in the U.S. alone, Zero Egg is focusing on providing affordable, versatile and tasty plant-based egg products.
The success of plant-based milk, which now makes up 14 percent of the U.S. milk category and has more than 40 percent household penetration, has laid the groundwork for major increases in other plant-based dairy categories, like plant-based eggs, which was the fastest-growing plant-based category in 2019, with 192 percent growth over the prior year according to The Good Food Institute.