Tyson poultry animal welfare audits now certified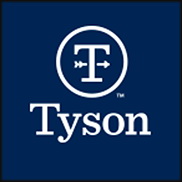 11 July, 2020
Tyson Foods announced it is the first company to receive audit certification for all poultry across its supply chain after its FarmCheck® Animal Welfare Program completed the certification of company-wide poultry audits from the Professional Animal Auditor Certification Organization (PAACO).
PAACO recently certified FarmCheck® audits for both breeders and turkeys, bringing the company's total certified poultry audits to three, following broiler chicken certification by PAACO in 2019.
The FarmCheck® program is a third-party animal welfare auditing program that ensures livestock and poultry suppliers for Tyson Foods are evaluated and monitored for important animal welfare criteria including housing and environment, proper human-animal interaction, transportation and harvest processes.