Court finds firms liable in fipronil egg-tainting scandal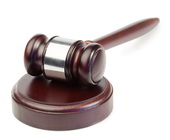 24 May, 2020
A court in the Netherlands found two disinfection companies, Chickfriend and Chickclean, liable in a 2017 fipronil egg scandal. The court said the firms had failed to fulfill contractual agreements to poultry farmers who took them to court.
Based on evidence, the court assumed the owners knew that the Dega-16 product contained fipronil and that its use to control red mites is prohibited. Dega-16 was presented to customers as an agent consisting of eucalyptus oil and menthol (essential oils).
The judgment comes more than two-and-a-half years after the food scare, which caused millions of eggs to be pulled from shelves and led to more than three million chickens being slaughtered. The court assumes that the owners knew that Dega-16 contained fipronil and that its use for the control of red mite was prohibited.
A total 26 EU countries reported the presence of fipronil in eggs and egg products, with more than 45 nations affected worldwide.