Why Israel do not import eggs from the Palestinian Authorities?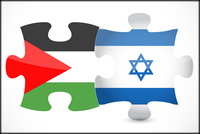 9 April, 2020
For the past few weeks, Israel has been dealing with a nationwide shortage of eggs. Many supermarkets around the country are completely running out of egg cartons. The demand for eggs increased more than ever as the COVID-19 lockdown caused panic buying and additional consumption was triggered by the Passover, a popular Jewish holiday. Israel allowed importing eggs from the regular countries, which are Italy, Spain, Portugal, and one-fourth of the amount would come from a newly approved country, Ukraine.
The Palestinian Authorities (PA) proposed to export eggs to Israel for Passover, but the proposal was rejected due to lack of proper veterinary supervision.
The real truth is quite different: Egg imports to Israel are done every year at required times and the proposal is probably rejected on a political basis. The alternative of importing eggs from the PA presents significant advantages over imports from Europe:
1. Ability to monitor farms that are geographically close.
2. The majority of the layer farms in the PA are vaccinated using a similar vaccination schedule.
3. Transport of eggs from the PA to Israel is short and fast.
4. The eggs produced in the PA are white and coincide with the Israeli consumer's requirement.
5. High flexibility.