Denmark: H5N8 in wild birds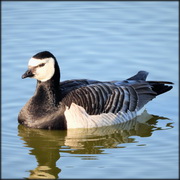 14 November, 2020
Hundreds of wild birds have been found dead in south-Jutland and the suspect is the H5N8 avian influenza strain.
The nature agency, Naturstyrelsen, revealed that samples from four barnacle geese and one hooded seagull have tested positive for H5N8.
The Danish Veterinary and Food Administration assesses that there is a great risk that the wild birds can infect the poultry herds.