Mass poisoning in Jordan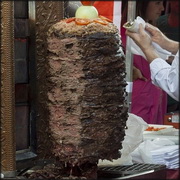 6 August, 2020
The Jordanian Ministry of Health announced the death of a five year-old child and a forty-year-old man, after more than 700 people were infected after eating contaminated shawarma from a restaurant in Ain al-Basha (north-west Amman).
Laboratory tests revealed the presence of bacterial contamination in meat and chicken shawarma (Enterococcus and Campylobacter).
The restaurant was immediately shut down following investigations. All shawarma restaurants in Sweileh and Ain al-Basha have been closed as a precautionary measure.