New Zealand sets goal to reduce Campylobacter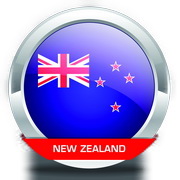 10 March, 2020
Deputy director-general for New Zealand Food Safety Bryan Wilson announced a new goal to significantly reduce foodborne Campylobacter poisoning by 20 per cent by 2025. Campylobacter is the most common cause of notifiable foodborne illness in New Zealand.
Working with the poultry industry, New Zealand Food Safety's risk management strategy has achieved more than a 50% reduction in foodborne cases since 2006. But, the rate of gastrointestinal illness caused by campylobacter remains high.
More than 80% of human foodborne cases are likely due to the consumption of poultry meat.