Vietnamese girl contracts avian influenza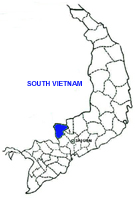 30 December, 2004
Vietnam reports 28th human avian influenza case; A 16-year-old girl from southern Vietnam has become infected with the avian influenza H5N1 strain.
The girl, from the southern Mekong Delta province of Dong Thap, was in critical condition and on a respirator at the Hospital for Tropical Diseases in Ho Chi Minh City, hospital deputy director Dr. Tran Tinh Hien said.
Vietnam has suffered recurring outbreaks of the disease in chicken farms - most recently in southern provinces - since a big wave of infections sickened poultry across much of Asia earlier this year.
The girl from Dong Thap is Vietnam's 29th person confirmed with the disease. "She is still in critical condition and is being hooked to a respirator," Hien said. The girl had slaughtered a chicken she brought with her from Dong Thap province to southern Tay Ninh province, where she was visiting her uncle. She developed the disease's typical symptoms of high fever, coughing and breathing difficulties on Dec. 19, said Huynh Tan Kiet of the Tay Ninh provincial Preventive Medicine Centre.
The girl was admitted to a clinic in Tay Ninh province late last week, before being transferred to the hospital in Ho Chi Minh City on Dec. 26, Kiet said.
None of the uncle's eight family members have developed avian influenza symptoms, and the man's house has been disinfected, he said.
Heath officials were still investigating how the girl contracted the disease.
Vietnam's last previous human case of avian influenza was a 14-month-old boy who died in September in Hanoi.