S&R Egg Farm outlines plans for $100 million farm in town of La Prairie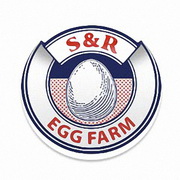 18 December, 2019
S&R Egg Farm is planning to build a new egg farm in La Prairie, Wisconsin.
They plan to build a $100 million farm site in La Prairie to eventually house up to 3 million hens. The company could break ground on the new facility as early as the spring of 2020.
S&R Egg Farm, according to the WATTAgNet Top Companies Database, had 4.35 hens in its flock at the end of 2018. Presently, it ranks as the 22nd largest egg producer in the United States.