EU: Short-term outlook for EU agricultural markets in 2019 and 2020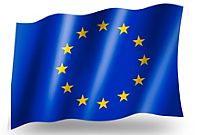 European Commission
17 August, 2019
Poultry production will keep growing in the EU in 2019 (+2.5%) thanks to good demand and high prices. These price levels will also favour import growth in 2019 (+5%). After the strong production growth in 2018 (+5%), EU poultry meat production still grew by 2% year-on-year in the first quarter of 2019. For the full year, a 2.5% increase in supply is expected supported by high prices, with stronger growth in the eastern EU countries.
Broiler prices started the year with levels below the 5-year average, but from April they have been well above it.
Per capita consumption is expected to continue on its rising trend in 2019, up to 25.4 kg (+0.6 kg).
If the high producer prices of pigmeat are transferred to retail prices, this will likely shift additional consumption to poultry.
2019 started with a strong export performance in the first 4 months (+13% year-on-year). Around 40% of the growth is due to increasing shipments to South Africa (+140% to a 8% share), despite the safeguard measures in place (35% duty on bone-in cuts). However, these shipments are still far from those of 2016. Exports to the two main destinations of EU poultry also grew significantly: Ghana (+12%, share of 11%) and the Philippines (+16%, share of 10%), while demand from Vietnam doubled (share of 4%). Given its ASF situation, China's poultry demand has also risen (2% share) but, for now, Poland is the only EU country that benefits from it after having regained market access in November 2018. For the full year, EU poultry exports should grow by around 3%.
Imports also grew strongly in the first 4 months of 2019 (+14%) driven by rising shipments fromthe two main EU partners: Thailand (+11%) and Brazil (+23%). Imports from Brazil are still well below the levels of 2017 due to the sanitary restrictions in place, however its exports of frozen poultry are rising, sometimes out of existing quotas, thanks to high EU breast prices. In April, Ukraine reached a record level in its exports to the EU under the liberalised tariff line for 'othercuts'. However, a provisional agreement has been reached with Ukraine on a ceiling of 50 000 t on imports under this tariff line. By the end of the year, EU imports are expected to grow by more than 5%, driven by high EU prices.