Italy: LPAI H7N1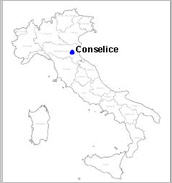 6 February, 2008
On 26 January 2008 the National Reference Laboratory confirmed the isolation of a Type A, sub-type H7N1 LPAI virus in a tracheal swabs taken from guinea fowls present in a dealer farm located in the municipality of Conselice (RA) in Emilia Romagna Region. On 22 January 2008 a dealer farm was subjected to premovement tests carried out in the frame of the regional avian influenza monitoring plan.
In the farm 1056 guinea fowls and 140 hens were present and showed no clinical symptoms at the moment of sampling. The samples taken from hens gave negative results. Another farm of the same owner, located not far from the oubreak, that reared 3900 guinea fowls was considered as a contact holding. The guinea fowls of both farms came from a holding farm located in Massalombarda (RA).
On 28 January 2008 all birds (5096) present in both holdings were stamped out and, on 29 January 2008, cleaning and disinfection procedures were completed. Preliminary epidemiological inquiry showed that, on 4 January '08, the owner of the farm in Massalombarda sold 1.300 guinea fowls to Lucera (FG) in South of Italy.