Egyptian boy have avian influenza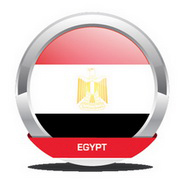 23 April, 2009
The Ministry of Health of Egypt has reported a new confirmed human case of avian influenza . The case is a 4 year old male from Akhmim District, Sohag Governorate. His symptoms began on 18 April and he was hospitalized at Sohag Fever Hospital on 18 April where he was started on oseltamivir. He is in a stable condition.
Infection with H5N1 avian influenza was confirmed by the Egyptian Central Public Health Laboratory on 21 April and subsequently confirmed by the U.S. Naval Medical Research Unit No. 3 (NAMRU-3).
Investigations into the source of his infection indicate a history of close contact with dead and sick poultry prior to becoming ill.
Egypt's health ministry today reported that a 25-year-old woman from Cairo governorate died of an H5N1 avian influenza infection yesterday (Not yet confirmed by WHO).
The woman, who was pregnant, was previously reported by the World Health Organization (WHO) on Apr 21 as Egypt's 65th case-patient. A source from the Egypt-based Strengthening Avian Influenza Detection and Response (SAIDR) told CIDRAP News that the woman miscarried the baby. Of the 67 cases confirmed to date in Egypt, 23 have been fatal.