EFSA recommends preventive avian influenza
11 October, 2023
The European Food Safety Agency (EFSA) suggests the preventive vaccination of vulnerable poultry in regions at a heightened risk of avian influenza transmission.
The European Commission has tasked EFSA with providing an overview of existing HPAI vaccines, their effectiveness against presently prevalent viruses, and evaluating different vaccination approaches to guide decisions on potential vaccination strategies. Additionally, EFSA is responsible for assessing surveillance and risk reduction measures in areas and farms where vaccination is implemented. These matters will be covered in a distinct scientific opinion, with an anticipated completion date in March 2024.
According to EFSA, the most effective vaccination strategy for minimizing the number of outbreaks and the duration of an epidemic is preventive vaccination. This approach should target the most vulnerable and contagious poultry species in regions with a high risk of transmission.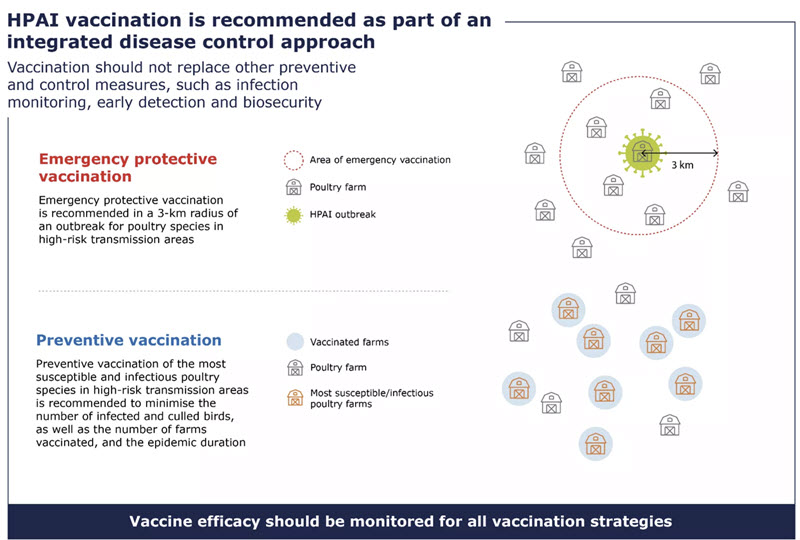 Source: EFSA