The annual cost of foodborne illness in Australia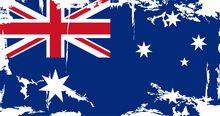 7 October, 2022
Foodborne illness causes a significant health burden in Australia. Estimates of both the extent of foodborne illness and the costs arising from illness are essential for measuring the impact on the population. In 2010 it was estimated that Australians experience almost 16 million episodes of gastroenteritis each year, with about one-quarter of these due to contaminated food. This report updates these numbers to circa 2019 and estimates the associated costs to individuals and the health system. As foodborne disease interventions are often targeted at specific causes of illness, costs are also provided for ten high-priority pathogens. Figures show the scale of the problem is $2.44 billion (U.S. $1.58 billion) each year.
The largest component of this cost is lost productivity due to non-fatal illness, followed by premature mortality and direct costs (including hospitalisations and other health care use).
The pathogen with the highest individual cost is Campylobacter (AUD 365 million per year). The total cost of salmonellosis and its sequelae was estimated at AUD 140 million per year.
The report estimated there were 4.67 million cases of foodborne gastroenteritis from all causes, with an associated 47,900 hospitalizations and 38 deaths each year.
A Salmonella enteritidis outbreak from eggs in 2018 to 2019 sickened 235 people with one death. This incident cost $5.7 million (U.S. $3.7 million) with the majority because of premature death.

Related Links

The report