World Egg Day 2022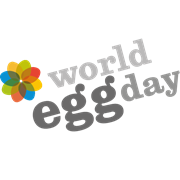 24 September, 2022
World Egg Day will be celebrated across the globe on Friday 14 October 2022.
The global event, celebrated on the second Friday of October every year, welcomes everyone to honour the unique contribution eggs make to supporting people around the world.
World Egg Day was established in 1996, at the IEC conference in Vienna to celebrate and appreciate the importance and benefit of eggs to us all. Since then, the day of celebration has grown and evolved.