FAO and EPA signs MOU to improve productivity of the poultry industry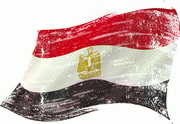 4 June, 2021
The Food and Agriculture Organization of the United Nations (FAO), and the Egyptian Poultry Association (EPA), signed a memorandum of understanding (MOU) to further their partnership and provide support to improve the performance of the poultry industry. The MOU aims to achieve the common goals of the two parties in the field through providing advanced and innovative technological services to the various production systems of the poultry industry and to promote action in order to achieve integrated approaches for sustainability.
The MOU states that FAO and EPA can enhance cooperation in work areas of common interest, which might include inter-alia:
i) the characterization of the poultry production system and analysis of the sector on a regular basis;
ii) development of integrated approaches to promote biosecurity measures along the poultry value chain using various digital communication tools; and
iii) exchange of information and facilitate technology transfer for effective control of poultry diseases with significant economic and public health impacts.
During the signing ceremony, the Minister of Agriculture and Land Reclamation reiterated that the poultry industry is one of the largest industries in Egypt, which the government considers as one of the key pillars for achieving food security and economic development in the country. The volume of investments in this industry is more than 90 billion Egyptian pounds and employs over 3 million workers.
On his part, the FAO Representative in Egypt, Nasredin Hag Elamin said, "This memorandum aims to provide a framework of cooperation with EPA in Egypt to promote common goals and objectives to achieve sustainability in food production for the Egyptian people, as it comes within the framework of FAO strategic goals. In particular, the fifth strategic goal on enhancing the resilience of livelihoods to threats and crises and the first strategic goal on contributing to the eradication of hunger, food insecurity and malnutrition".