WAP to AVMA: stop inhumane depopulation of animals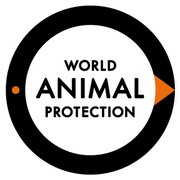 2 May, 2020
In a letter to the American Veterinary Medical Association (AVMA), World Animal Protection (WAP) is calling AVMA culling methods - which include water-based foam generators, ventilation shutdown - inhumane that must be immediately removed from AVMA guidelines.
"Ventilation shutdown (VSD) and water-based foam (WBF) should never be used to cull or 'euthanize' farmed animals. Both methods are inhumane as they fail to ensure immediate unconsciousness and insensibility or immediate death without distress. Instead, they cause distress and extreme suffering via prolonged heat stress or conditions for suffocation and often further delays with practical complications".
Millions of birds were killed lately because of the closure of processing facilities due to Covid-19 outbreak.