Mexico: poultry and egg production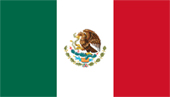 Gain report: MX2020-0007
6 March, 2020
In marketing year (MY) 2020, the chicken meat production forecast is 3.7 million metric tons (MT). The MY 2019 chicken meat production forecast remains 3.6 million MT. According to Mexico's National Union of Poultry Producers (UNA), domestic poultry production has grown 3 percent during 2019 and is expected to grow at a similar pace through 2020.
Feed represents an estimated 68 percent of production costs for poultry producers and they consume about 51 percent of total national feed production, making Mexico's chicken meat production highly dependent on the stability of grain and feed prices.
In MY 2020, the forecast for chicken meat consumption in Mexico is revised upward to 4.6 million MT, as demand for more affordable animal protein from consumers continues. The MY 2019 forecast is revised upward to 4.5 million MT. Chicken meat remains the preferred animal protein for the Mexican consumer, representing close to 60 percent of consumers' meat preference. From 2014 to 2019, consumption has increased at an average of 3 percent, representing 35 kilograms per capita in 2019.
In MY 2020, the forecast for turkey meat production is 18,300 MT.
In MY 2020, egg production is forecast at 3.1 million MT. 98 percent of Mexican production is made up of white eggs, while 2 percent is brown eggs. In MY 2020, egg consumption is forecast at 23.6 kilograms per person.