Citizen petition requesting the ban of 31 Salmonella strains on meat and poultry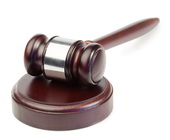 22 January, 2020
Marler Clark, a Seattle-based food safety law firm, has petitioned the USDA's Food Safety and Inspection Service to ban 31 salmonella strains on meat and poultry.
The petition is requesting that the Food Safety and Inspection Service (FSIS) declare the following outbreak serovars (serotypes) to be per se adulterants in meat and poultry products:
Salmonella Agona, Anatum, Berta, Blockely, Braenderup, Derby, Dublin, Enteritidis, Hadar, Heidelberg, I 4,[5],12:i:-, Infantis, Javiana, Litchfield, Mbandaka, Mississippi, Montevideo, Muenchen, Newport, Oranienburg, Panama, Poona, Reading, Saintpaul, Sandiego, Schwarzengrund, Senftenberg, Stanley, Thompson, Typhi, and Typhimurium.
The petition was submitted Jan. 19 on behalf of two individuals and one family sickened by salmonella, plus three nonprofit organizations active in food safety issues - Food & Water Watch, Consumer Federation of America and Consumer Reports. The USDA's data shows that about 1 in every 10 chicken breasts, drumsticks or wings that consumers purchase is probably contaminated with salmonella, which largely comes from fecal matter getting on meat during slaughter.
This isn't Bill Marler's first food safety fight as he looks to replicate similar success when he worked to get the USDA to declare E. coli O157:H7 an adulterant in 1994. That move followed the 1993 Jack in the Box outbreak involving undercooked beef patties that sickened 732 people, hospitalized 171 and killed four. Marler represented hundreds of plaintiffs in that case in a class-action lawsuit. In 2009, he asked the USDA to declare six of the most dangerous strains of E. coli as adulterants in ground beef. The agency did so in 2011, and as a result, FSIS tests samples of raw beef for E. coli, and contaminated products cannot legally be sold and could be recalled.