Avian Influenza Turns Up in Texas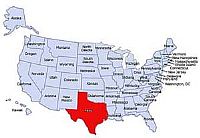 20 February, 2004
A single case of bird flu has turned up in a flock of 7,000 chickens in south Texas.
The strain in animals on the farm in Gonzales County, in south Texas about 50 miles east of San Antonio, was identified as H5N2.
The state has quarantined the farm, and the birds will be killed this weekend and probably buried on the farm.