Gravel Ridge Farms recalls cage free egg due to salmonella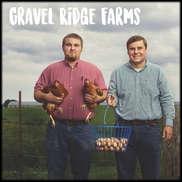 9 September, 2018
Gravel Ridge Farms is recalling Cage Free Large Eggs due to a potential contamination of Salmonella. The recall was initiated because reported illnesses were confirmed at locations using Gravel Ridge Farm Eggs.
On 9/6/2018 the firm was notified by FDA that the product they supplied may be contaminated with Salmonella.
The company's notice says it distributed the eggs to retailers and restaurants "primarily" in Alabama, Georgia and Tennessee.