EU and the Mercosur deal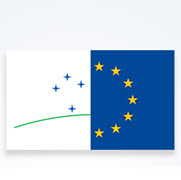 12 July, 2019
The European Union and four South American countries (Argentina, Brazil, Paraguay and Uruguay) clinched a deal that would create a trade bloc of 780 million people, representing a quarter of the world's economy.
The deal:
Poultry meat: the EU will open an import quota of 180,000 tonnes to which no tariff duty will be applied. It will be split 50/50 into allocations for boneless and bone-in cuts and as with beef will be phased in over six equal annual installments.
Eggs: two import quotas will be opened for egg products - one of 3,000 tonnes for albumin and one for 3,000 tonnes of yolks. Both are duty free and assigned specifically for use by Argentina.
Within Mercosur, Brazil is the main exporter of poultry meat to the EU (96% of Mercosur's exports).
Farmers over the EU countries are concerned saying the trade agreement could have catastrophic consequences if Europe will face a flood of cheap and uncertain quality of meat from Brazil and Argentina. The main beneficiary of this agreement will be Brazil, which is the world's largest exporter of poultry meat - it sells nearly 500,000 tons per year to the European Union itself. This is despite the fact that the controls carried out in 2013, 2017 and 2018 by the EC revealed a number of serious non-compliance of the Brazilian food production system with EU regulations. The most famous was the 'Tainted Meat' scandal in 2017, which resulted in deletion from the list Brazilian suppliers to the EU market of up to 20 plants there.