EU poultry feed production in 2018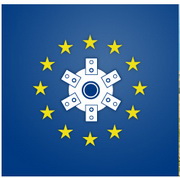 Source: FEFAC
22 June, 2019
The industrial compound feed production for farmed animals in the EU-28 in 2018 reached an estimated level of 163.3 million tonnes, i.e. 1.8% higher than in 2017.
As regards poultry feed production, the overall production increased by 1.7%, mostly driven by the development of poultry production in Finland, Czech Republic and Poland recording a growth of app. 5%. In certain countries like Germany, the demand for laying hens feed dropped dramatically (-4%). In France, the positive result (+1.7%) was to a large extent linked to recovery of the duck feed market (+14%) after a sharp decrease over the last two years due to Avian Influenza restrictions. The positive trend in poultry exports and sharp reduction of imports from Brazil contributed to support a positive momentum for the EU poultry sector and, therefore, an increased demand for commercial feed. EU poultry feed production remains the leading segment of EU industrial compound feed production, well ahead of pig feed.
The future demand for poultry feed in 2019 will be mostly conditioned by international trade and in particular the capacity of Brazil to recover its leading position on the global market. In case the EU can maintain its export levels as well, while relying on growing internal consumption, a 0.5% growth in poultry feed can be expected. Overall, this would lead to a moderate 0.9% decrease in compound feed production in 2019 vs. 2018.
Poultry Feed Production (million tonnes) 2009-2018