China chicken prices jump on supply shortage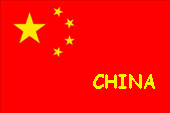 27 April, 2019
Chicken prices are surging as consumers try to substitute poultry for pork and Chinese farmers cull pig herds to combat a nationwide outbreak of African Swine Fever. But chickens remain in short supply.
China has faced a chicken shortage since 2016 and the scarcity could get worse this year, driving up the price of chicken meat in the months ahead. Poultry imports from the United States and France have been banned in China since 2016 in the wake of an Avian Influenza oubreak in those countries in December 2014. The ban has produced a sharp drop in the supply of white-feather "grandparent" stock. According to official data, total output of live chickens on the mainland has dropped from around 6 billion birds in 2016 to 5.72 billion in 2017 and 4.16 billion last year.
The national average wholesale price of chicken meat increased 10.86 yuan (US$1.61) per kilogram this week, up more than 68 per cent from March of 2018. In Beijing, broilers were selling at 14 yuan per kilogram at Xinfadi, Beijing's largest food wholesale market, up 27 per cent from February's price. Industry insiders expect both day-old chicks and chicken meat to become more expensive in the coming months, as people increasingly buy chicken because of sharply rising pork prices.