Poultry meat production in China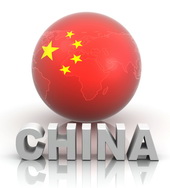 16 March, 2019
China's 2019 chicken meat production is forecast at 12.65 million metric tons, representing 8-percent year on year growth. This increase is due primarily to the African Swine Fever (ASF) outbreak that began in August 2018, pushing consumers away from pork and towards poultry.
Chinese per capita consumption will increase by an average of 9-percent in 2019, in part due to food safety concerns related to ASF. Due to unmet domestic demand, 2019 Chinese imports will grow by 32-percent to 450,000 MT, with the growth coming primarily from Brazil, Thailand, Poland, and Russia. Finally, exports are expected to remain steady at 455,000 MT as Chinese exporters fight to maintain market share overseas.
While China's egg-laying industry is undergoing significant consolidation and modernization, the overall size of the laying flock has not changed significantly and remains at about 1.2 billion birds. As Chinese consumers already consume about 280 eggs a year.