South Africa: Frozen broiler imports rose from 368,201 tons in 2015 to 538,434 tons in 2018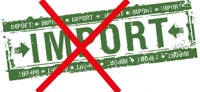 23 February, 2019
Chicken imports reached a new record high in 2018 which placed further pressure on the local market, according to the South African Poultry Association (Sapa).
An imports report drawn up by Sapa based on official SA Revenue Service statistics showed that imports in 2018 totalled 538,434 tons, an increase on the previous record year of 2016, when 528,108 tons of chicken reached the country. Imports dipped slightly in 2017 due to outbreaks of avian influenza in the European Union (EU), which had been a major source of dumped chicken. However, Brazil quickly increased its exports, filling the gap left by EU producers and becoming the major source of both frozen broiler portions and of mechanically deboned meat (MDM) which is used in the food processing industry.Total frozen broiler imports rose from 368,201 tons in 2015 to 538,434 tons in 2018.
The value of all poultry imports in 2018, including MDM, was R6 billion.
Frozen chicken portions, went up from 221,218 tons in 2014 to 383,297 tons last year.Imports in 2018 were 19% higher than the five-year average from 2013 to 2017. Imports of frozen bone-in portions went up 23.2% to 287,071 tons in 2018. Brazil has become the dominant source of imported chicken, accounting for 60,5% of poultry imports in 2018. Poultry imports from Brazil increased from 241,180 tons in 2015 to 348,155 tons last year.