USA: Foodborne diseases trends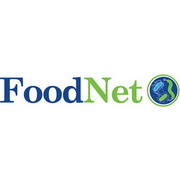 MMWR April 26, 2019
26 April, 2019
The incidence of most infections increased during 2018 compared with 2015–2017; this might be partially attributable to increased culture-independent diagnostic tests* (CIDTs) to detect enteric infections. The number of human infections caused by Campylobacter and Salmonella, especially serotype Enteritidis, remains high. During 2018, FoodNet identified 25,606 cases of infection, 5,893 hospitalizations, and 120 deaths. The incidence of infection (per 100,000 population) was highest for Campylobacter (19.5) and Salmonella (18.3).
Campylobacter has been the most commonly identified infection in FoodNet since 2013. It causes diarrhea, sometimes bloody, and 18% of persons are hospitalized. Poultry is a major source of Campylobacter. In August 2018, FSIS began using a new testing method; in a study of that method, Campylobacter was isolated from 18% of chicken carcasses and 16% of chicken parts sampled.
The incidence of infections with Enteritidis, the most common Salmonella serotype, has not declined in over 10 years. Enteritidis is adapted to live in poultry, and eggs are an important source of infection. By 2012, FDA had implemented the Egg Safety Rule, which requires preventive measures during the production of eggs in poultry houses and requires subsequent refrigeration during storage and transportation, for all farms with ≥3,000 hens. Chicken meat is also an important source of Enteritidis infections. In December 2018, FSIS reported that 22% of establishments that produce chicken parts failed to meet the Salmonella performance standard. The percentage of samples of chicken meat and intestinal contents that yielded Enteritidis were similar in 2018 to those during 2015–2017. In contrast, a decline in serotype Typhimurium isolated from the same sources was observed during the same period. This trend coincides with declines in Typhimurium human illnesses.
Changes in poultry production practices, including vaccination against Typhimurium, might have resulted in these declines. In the United Kingdom, vaccination of both broiler and layer chickens against Enteritidis, along with improved hygiene, was followed by a marked decrease in human Enteritidis infections.
---
*Culture-independent diagnostic tests (CIDTs) are changing the way that clinical laboratories diagnose patients with foodborne illness. These tests can identify the general type of bacteria causing illness within hours, without having to culture, or grow the bacteria in a laboratory. (The pure bacterial strain that grows is called an isolate.) These tests allow doctors to rapidly determine the cause of a patient's illness. However, a shift toward CIDTs means that clinical laboratories may stop culturing, or producing bacterial isolates, from patients with foodborne illness.