100,000 Mulard ducks infected with Salmonella killed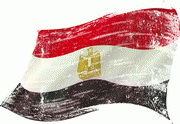 Source: Egypt Today
28 January, 2019
One hundred thousand imported Mulard ducks were killed in Menoufia and Sharkeya governorates for being infected with Salmonella. The number of ducks killed in Sharkeya and Menoufia are respectively 76,000 and 24,000. The decision was made after the analysis results had come out while the cargo was quarantined.
The dead ducks were buried, and covered with calcite.
There was no information regarding the country of origin.