Frozen, raw chicken nuggets sicken 54 in Canada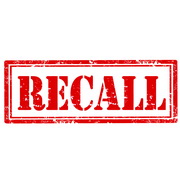 27 January, 2019
The Public Health Agency of Canada (PHAC) and the Canadian Food Inspection Agency (CFIA) are investigating a new Salmonella outbreak linked to raw chicken.As of January 25, 2019, 54 Canadians from ten provinces and three territories have become infected with Salmonella Enteritidis after consuming a frozen, raw breaded chicken product. None of the outbreak victims have been hospitalized in this latest outbreak.
Since mid-2017, PHAC has received reports of 529 laboratory-confirmed cases of Salmonella illness linked to raw chicken, including frozen, raw breaded chicken. To date, three people are dead, and 90 victims needed to be hospitalized. The deaths cannot be attributed directly to the Salmonella infection. The outbreak investigations triggered recalls of eleven different brands and varieties of frozen, raw breaded chicken products.
In response to findings by CFIA during its investigation of the most recent outbreak, Sofina Foods Inc. is recalling Crisp & Delicious brand Chicken Breast Nuggets from the marketplace.