Bayer plans to exit animal health business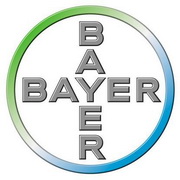 1 December, 2018
Bayer AG plans to cut 12,000 jobs and exit its animal health business in an effort to mollify Wall Street, which has punished the company over the tidal wave of lawsuits that came alongside the $63 billion takeover of Monsanto.
Bayer's animal health operations are probably worth as much as 6.5 billion euros. Bayer Animal Health reported 2017 sales of $1.66 billion, making it the world's fifth-largest animal health company after Zoetis, Boehringer Ingelheim, Merck and Elanco.
Bayer has been under pressure from investors since August, when a California court issued a landmark ruling linking two Monsanto glyphosate-based pesticides to cancer. The California jury awarded $289m in damages to a school groundskeeper with terminal cancer, who had been repeatedly exposed to the weedkillers.That sum has since been reduced on appeal but analysts and investor fear that the group will face an avalanche of similar claims and rulings in the coming years. Bayer's shares have lost a third of their value since August.