Illegal GM bacteria detected in an animal feed supplement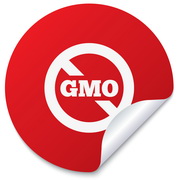 27 November, 2018
Over one million tonnes of animal feed in Europe could be contaminated by banned genetically modified organisms contained in a vitamin-based additive. According to EU biosafety regulations, no GM bacterial strain or any DNA is allowed to be present in commercial food and feed supplements. Eight tonnes of a vitamin B2 additive produced by a genetically modified strain of the Bacillus subtilis bacteria had been sold in Poland, Italy and the Netherlands between April and June. The amount of feed that may have been contaminated could run from 800,000 to 1.6 million tonnes. The additive was produced by Chinese company Shandong and distributed by Dutch company Trouw Nutrition, owner of Nutreco.
The report comes two months after the European Commission withdrew the vitamin's authorisation and ordered it to be withdrawn from sale by Nov 10, after the European Food Safety Authority said it poses a risk for the target species, consumers, users and the environment, due to the presence of genetically modified genes resistant to antibiotics of human and veterinary importance.
Background: The product riboflavin is often used in food as an additive but also finds applications in small amounts as the colouring agent E101 or as a nutritional additive in animal feedstuffs. In the past, riboflavin was mainly chemically synthesised for the production of very pure material. Biotechnological developments have resulted in microbiological processes that can compete with the chemical synthesis and nowadays commercial production of vitamin B2 is mostly done by fermentation. In most cases, microbial synthesis of riboflavin involves genetically engineered selected strains of Escherichia coli, Bacillus subtilis,Ashbya gossypii, and Candida famata. Among this plethora of genetically modified micro-organisms (GMMs), GM strains of E. coli and B. subtilis are probably the best known, as in these bacteria the riboflavin biosynthetic pathway has been studied extensively. B. subtilis is known as an aerobic endospore-forming bacterium commonly found in nature and generally not considered to have a pathogenic or toxigenic potential. Usually, non-sporulating derivatives of the B. subtilis strain 168, which often carry natural mutations inducing riboflavin overproduction, were genetically modified (GM). Introduction of different plasmids harbouring (i) both a (recombinant) B. subtilis riboflavin biosynthetic operon (rib operon, also known as ribDEAHT operon, i.e. including the ribD, ribE, ribA, ribH, ribT genes) under the control of a strong promoter and (ii) antibiotic resistance genes as selection markers (e.g. cat, tet, ermAM), resulted in GM B. subtilis strains with multiple copies of therib operon. These strains are able to amplify the riboflavin expression by a magnitude of 10- to 25-fold. According to EFSA guidelines for additives produced with GMM, it is necessary to show that, in the final product, neither the production strain nor its recombinant DNA can be detected.