Egypt puts into effect law banning live poultry trade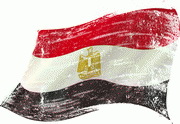 12 October, 2018
Egypt's agriculture ministry says it will put into effect a 2009 law banning the trade of live poultry in a bid to improve poultry production, combat environmental pollution and prevent the spread of diseases like avian influenza. The law bans the slaughtering of poultry outside unlicensed slaughterhouses. It stipulates that live poultry should be transported directly to licensed slaughterhouses after traders acquire special authorisations following veterinary inspection, before the refrigerated or frozen food products are offered at shops.
Although the law was in effect in 2009 and 2010, it has not been enforced since. As a first phase, the ministry will ban the trading of live poultry in the capital Cairo and the neighbouring city of Giza, which consume 30 percent of the country's poultry.
The ministry will later expand the ban to Egypt's second city of Alexandria and the capitals of governorates.
Violators according to the 2007 draft law could face a 6-month jail term and a fine of up to 10,000 Egyptian pounds ($560).