Jennie-O Turkey Store Sales, LLC: Recall of raw ground turkey products due to Salmonella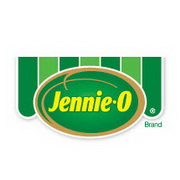 15 November, 2018
Jennie-O Turkey Store Sales, LLC, a Barron, Wis. establishment, is recalling approximately 91,388 pounds of raw ground turkey products that may be associated with an illness outbreak of Salmonella Reading.
FSIS, and its public health partners, including the Centers for Disease Control and Prevention (CDC) and the Arizona Department of Health Services, have been conducting traceback activities for a sample of Jennie-O brand ground turkey in an intact, unopened package from a case-patient's home.
The patient tested positive for Salmonella Reading and the sample from the ground turkey matches the outbreak strain.