South Africa: eggs suspected in Durban's Salmonella outbreak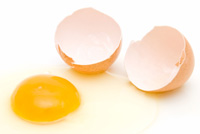 10 November, 2018
An outbreak of salmonella food poisoning now appears to have affected numerous residents around Durban. The source remains unclear but most likely from contaminated eggs. At least 30 people were affected.
The upmarket Old Town Italy restaurant in Umhlanga says over the last three days it's received reports of people getting sick after eating their breakfasts - mostly meals including hollandaise sauce made in-house.
In a post on its Facebook page, Old Town Italy says: "Taking into account the recent public media regarding the outbreak in KZN of salmonella, we as Old Town Italy KZN have decided, as a precautionary measure, that we will not be serving eggs on our breakfast menu or in any uncooked form until the investigations into all cases with Old Town Italy have come to a definitive result. Please know we are doing our absolute best to get back to all customers who have come forward. We thank you all for your patience and support".